Department Director
Wayne Wallingford was appointed as the Missouri Department of Revenue Director on December 29, 2021. He served in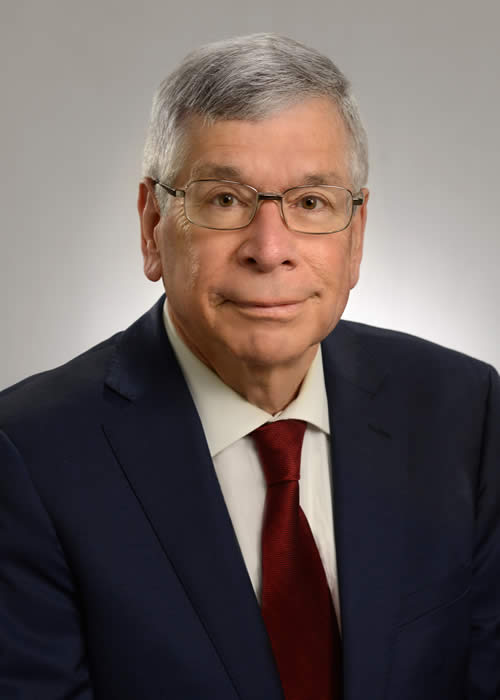 the Missouri House of Representatives from 2011 - 2012 and in 2021. He also served in the Missouri Senate from 2013 – 2020. He was the Chairman of Ways and Means in both the House and the Senate and on Appropriations in the Senate.
Director Wallingford served as Chief People Officer at McDonald's of Southeast Missouri and previously spent 11 years with Taco Bell Corporation.
Director Wallingford is a retired Lt. Colonel with the United States Air Force. He served on active duty for 25 years, including five tours in Vietnam, flying over 300 combat missions, and six tours in Desert Storm/Desert Shield. He received the Silver Star, Distinguished Flying Cross, 21 Air Medals, the Air Force Commendation Medal for Heroism, the Aerial Achievement Medal, and several other honors.
Director Wallingford is a member of Cape Bible Chapel, where he and his wife are active in church programs. He is a member of several local organizations and on the board of directors for the following organizations: United Way of Southeast Missouri, Habitat for Humanity, SEMO Alliance for Disability Independence, Boys and Girls Club, Community Counseling Center Foundation, Youth Substance Abuse Prevention Coalition, Samaritan Regional Health Clinic, P-20 Education Council, Young Life, Seniors and Lawmen Together, Project Charlie, Lewis and Clark Heritage Foundation-George Drouillard Chapter, and the Stars and Stripes Museum and Library.
Director Wallingford is a 1964 graduate of Geneva Community High School. He received his B.S. in Business Administration from the University of Nebraska, Omaha, and his M.A. in Management Supervision with a specialization in Health Care Administration from Central Michigan University.
Born July 11, 1946 in Geneva, Illinois, Director Wallingford currently resides in Cape Girardeau with his wife Susan. They are proud parents of London Joliff and Brandon Scott Wallingford and the proud grandparents of Forest, Graeme, Emery, Carson, Brinleigh, Hadassah, Caleb, and Noah.