Individual Income Tax Electronic Filing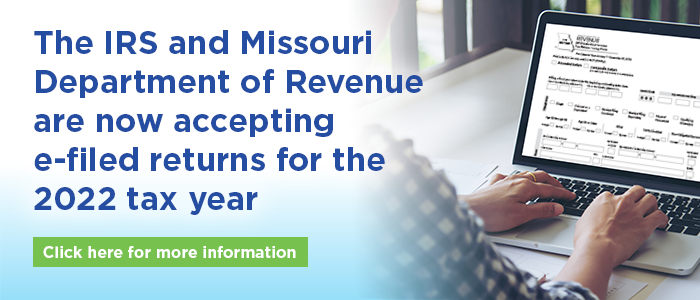 General Information About Individual Income Tax Electronic Filing
Filing electronically is a fast growing alternative to mailing paper returns. The Missouri Department of Revenue received more than 2.8 million electronically filed returns in 2021. Convenience, accuracy, and the ability to direct deposit your refund are just a few of the reasons why electronic filing is becoming one of the Department's most popular filing methods.
E-File
E-file works in conjunction with the Internal Revenue Service's (IRS) Electronic Filing System. Taxpayers can e-file from a computer, or by using a tax preparer who is an approved Electronic Return Originator (ERO). The state return is transmitted to the IRS along with the federal return. When the federal return is accepted, an acknowledgment (electronic confirmation) is sent from the IRS. The IRS then transmits the state return information to the Department. When the state return is accepted, an acknowledgment is sent from the Department.
The Department has entered into an agreement with certain software providers to offer free online filing services to qualified Missouri taxpayers. This agreement is called Free File Alliance. Through this agreement, taxpayers can file their Federal and Missouri state income tax returns using approved software.
Benefits of Electronic Filing
Convenience. You can electronically file 24 hours a day, 7 days a week.
Security. Your tax return information is encrypted and transmitted over secure lines to ensure confidentiality.
Accuracy. Electronically filed returns have fewer errors than paper returns.
Direct Debit. You can have your balance due debited directly from your bank account.
Direct Deposit. You can have your refund direct deposited into your bank account.
Proof of Filing. An acknowledgment is issued when your return is received and accepted.