Mobile ID

What is a Missouri Mobile ID (mID)?
It's a new era of the driver's license and Mobile ID (mID) is one way we're taking Missouri to the next level. Mobile ID is a highly secure, digital version of your driver's license or state-issued ID available in an app on your smartphone.
Mobile ID keeps user data secure and protects personal information by only storing info with the Missouri Department of Revenue and on the user's device.
Mobile ID offers the convenience of contactless transactions when verifying your identity. Mobile ID allows you to have up-to-date versions of your license, like after an address change or license renewal, while you wait for your printed card to arrive in the mail.
Why Missouri Mobile ID?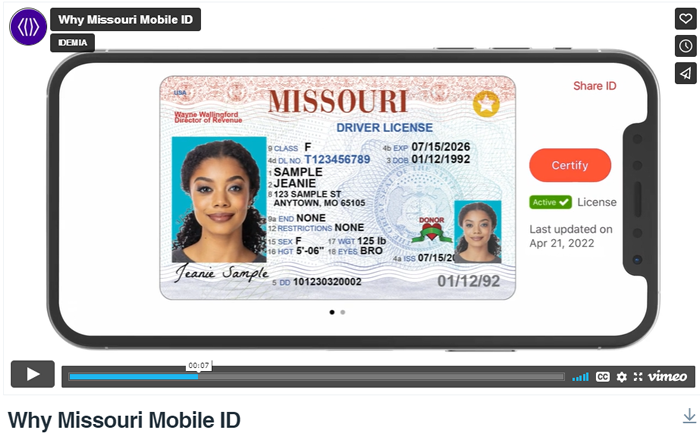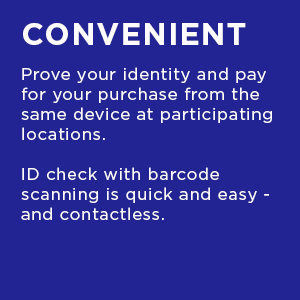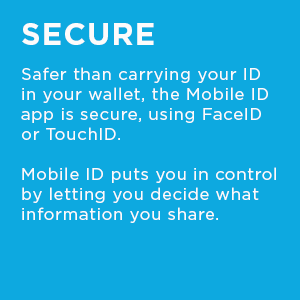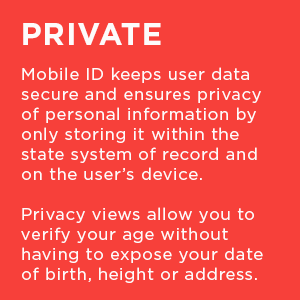 Ways to use the Mobile ID:
1. You are requested to show indentification.
Access your mID. 
Show the "IDs" screen with your enrolled document displayed, or the home ("Me") screen. 
If needed, you can authenticate your mID by selecting "Certify" option.  The rotating emblem will display and you may user your finger to move the emblem around the screen to show it is an interactive display.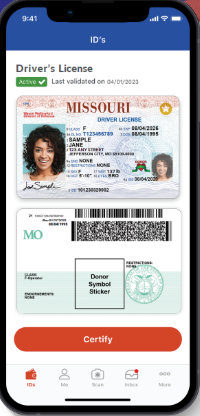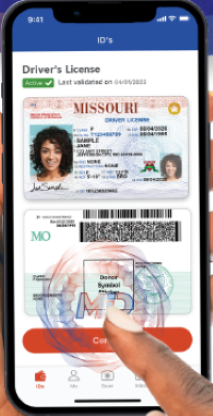 2. You are requested to scan the bar code from your ID by a retailer or other service provider:
Access your mID and present the "IDs" screen with images of front and back of card, or go to the "Me" screen and tap "Generate Privacy Code" to display the bar code only review.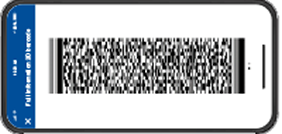 3. You are requested to show mID for QR code verification purposes:
Access your mID. 
Go to the "Me"/home screen.
Tap the "Share" icon.
Present the QR code for scanning to initiate the connection with the verifying party's device.
Accept (or Decline) the request to share information under "IDs."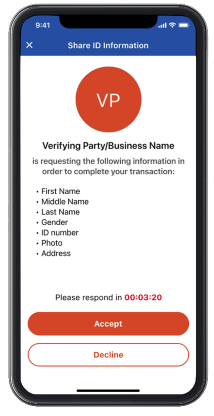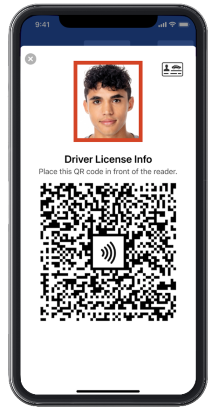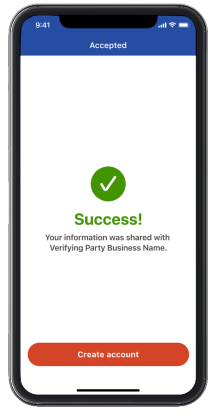 4. You are are requested to provide proof of age:
Access privacy views by tapping on the arrow next to "Full Information"   at the top of the home screen.
Select a privacy view, such as "Prove my age" or another of the available options.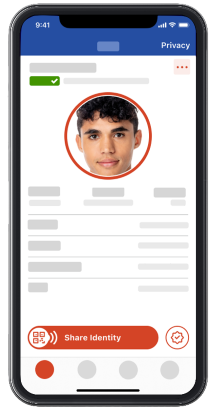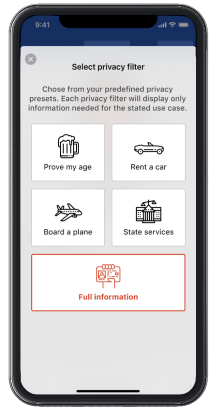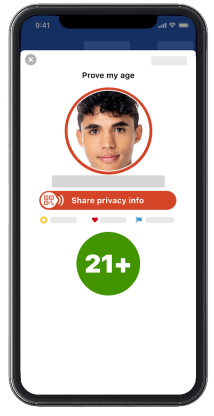 Frequently Asked Questions
Have a question? Please view the Mobile ID FAQ page for answers to your most common questions.
If you do not find what you are looking for, please visit IDEMIA's Mobile ID support site at idemia-mobile-id.com/help for more support options such as email, live chat, and helpdesk service hours.