Department Director – Joel W. Walters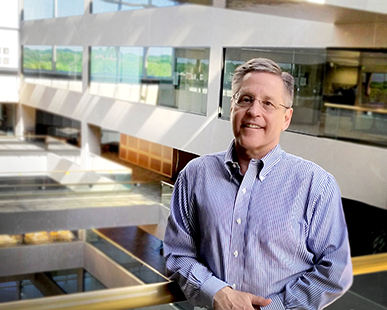 Joel Walters currently serves the Governor and people of Missouri as Director of the Department of Revenue — a role he has held since April of 2017. In this role, Mr. Walters is focused on bringing his skills and experiences, built over a 35-year business career, to state government to enhance the environment in Missouri for its citizens and businesses, and transform the Department of Revenue in terms of performance and quality of service.
Over the course of his career, Mr. Walters has spent a decade and a half in consulting roles. This included the five years immediately preceding his current public service role, during which he was a PwC partner based in Washington D.C. and New York. There, he was responsible for leading the firm's tax practice, serving foreign companies investing into the United States. This involved working with U.S. "inbound" investors in respect to structuring their U.S. operations, executing mergers and acquisitions, and engaging with federal and state policy makers throughout the United States.
In addition, Mr. Walters served in numerous senior finance roles in large, multi-national corporations over a twenty-year period. This included twelve years with Diageo plc (and its predecessor, Grand Metropolitan plc), ultimately resulting in the role of Group Tax Director in Diageo's global headquarters in London, UK. The remaining eight years in corporate roles included several senior finance roles with Vodafone plc, also in London, UK, which culminated in Mr. Walters serving as Corporate Finance Director, responsible for the Vodafone's global tax and treasury functions.
With an undergraduate degree in accounting (BA) from Gustavus Adolphus College, a law degree (JD) from The University of Minnesota Law School, and a masters of laws (LLM) in taxation from Georgetown Law Center, Mr. Walters is also a licensed CPA in Minnesota and Washington D.C.