Department Director – Joel W. Walters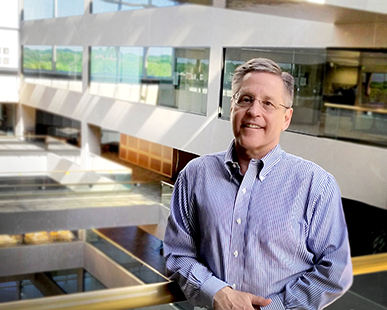 Gov. Eric Greitens' choice as the Director of the Missouri Department of Revenue, Joel Walters, stepped into the role on April 1, 2017. Helping to reform Missouri's tax laws are at the core of his efforts. In essence working within state government to support a rethinking of tax policy, not just to make it better, but to create an economic environment that competes at the highest levels to attract and retain business activity and provide an opportunity for the citizens of Missouri to thrive.
"Joel Walters has spent his career helping businesses understand tax and business environments around the globe so that they can grow and create jobs," Gov. Greitens said. "Joel will be a key member of our team and a leader in our fight for taxes that are simple, fair to everyone, and low. He's an outsider and a tough negotiator who will help us create an environment that helps businesses to grow in Missouri. He's going to fight for the people, against the special interests, to create jobs that will create opportunity for all."
Focusing on the Department of Revenue itself, Director Walters' mission is leading the Department's transformation efforts to revitalize state government and make Missouri work better for its citizens and businesses. Walters has a history of transformation in large organizations and success in taking them from good to great. The Department of Revenue has many talented and dedicated public servants, and he is looking forward to being part of their team so that the Department and each individual within it can succeed at the highest levels, with the beneficiaries of that success being the citizens of Missouri.
Prior to his appointment, Walters led PricewaterhouseCoopers' U.S. tax practice focused on foreign businesses investing into the U.S. In that role, Joel worked on tax structures for companies around the world, from multinational corporations to small businesses. He has spent 16 years in private practice as well as 20 years in senior corporate finance positions at major companies, helping them understand complicated tax structures, grow their businesses, and create jobs.
Walters holds an accounting degree from Gustavus Adolphus College, a law degree from the University of Minnesota, and an LL.M. degree from Georgetown University. He is also a CPA in Minnesota, New York, and Washington, D.C.